unless it is Giada's quiche...for a skinny bitch, she sure knows her way around a pie shell and some heavy cream...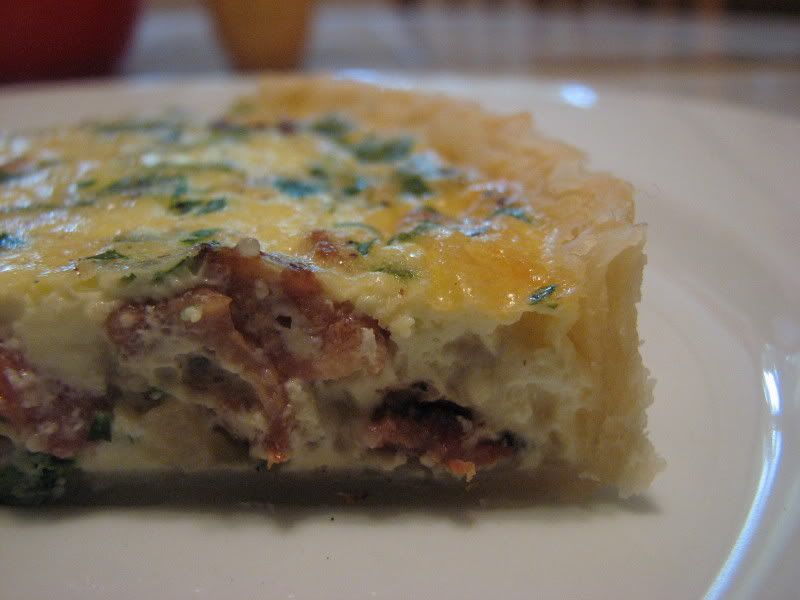 I've made this little monster twice...the first time I followed the recipe to a "t". The original calls for salt...once or twice, I have actually considered buying one of those salt licks they make for horses and just setting it up beside the couch, so if there's anyone who can tolerate a salty dish, it's me, but considering all the pancetta, I have to say Giada made a bad call. It was edible, but really, and I mean REALLY salty. coming from me, that's saying a lot.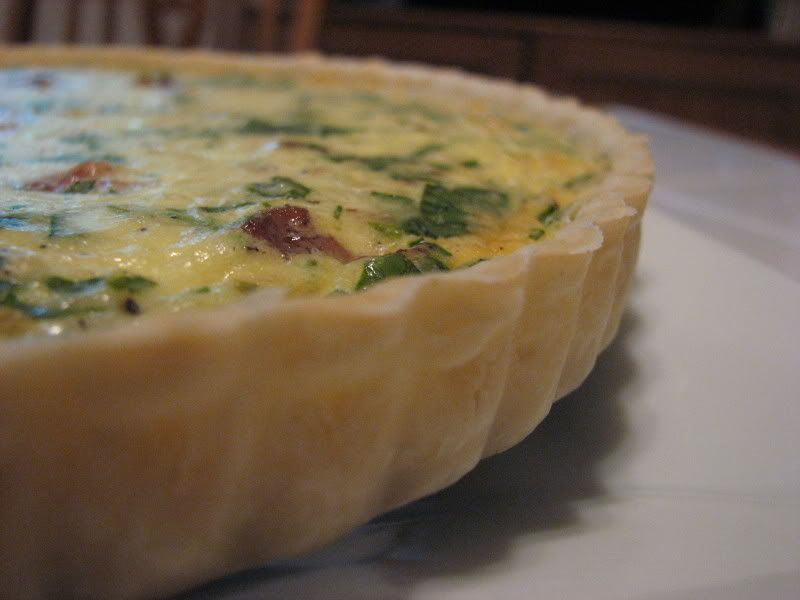 I switched things up a bit this time due to not having any pancetta laying around...I used regular bacon for the pancetta, shredded mozzarella for the parmesan and half & half for the heavy cream and NO ADDITIONAL SALT. It was absolutely delish!!! I even had the leftovers last night with a big salad...my hubs didn't think it reheated all the well, but it was quichable to me!! enjoy!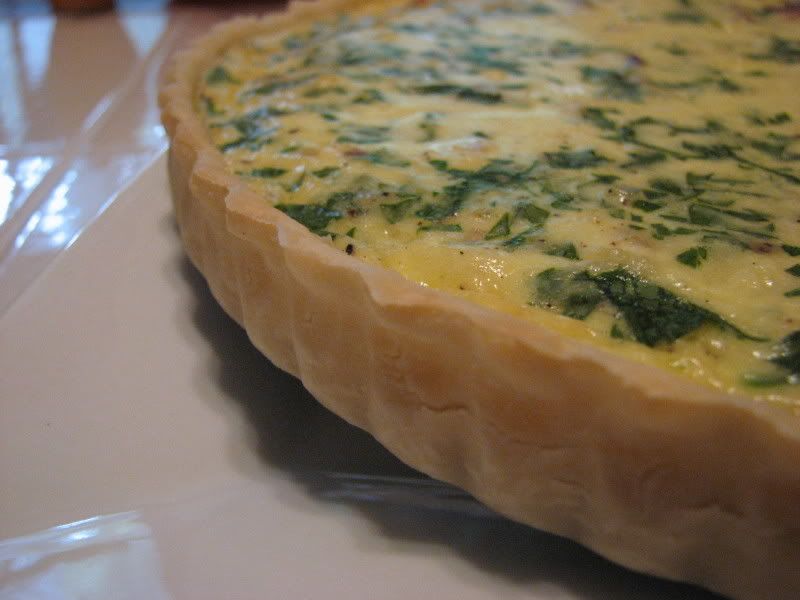 Giada's Pancetta and Parmesan Torte
1 refrigerated pie crust (half of 15-ounce package), room temperature
1 teaspoon olive oil
4 ounces thinly sliced pancetta, chopped
2/3 cup whipping cream
1/2 cup whole milk
3 large eggs
3 tablespoons finely chopped fresh Italian parsley leaves
1/4 teaspoon salt
1/4 teaspoon freshly ground black pepper
2/3 cup shredded Parmesan
Position the rack on the bottom third of the oven and preheat the oven to 400 degrees F.
Press the crust into a 9-inch-diameter tart pan with a removable bottom. Trim the edges; set aside.
Heat the oil in a heavy medium skillet over medium heat. Add the pancetta and saute until crisp, about 7 minutes. Using a slotted spoon, transfer the pancetta to paper towels and drain. Beat the cream, milk, eggs, parsley, salt, and pepper in a medium bowl to blend. Stir in the cheese and pancetta. Pour the cream mixture into the crust.
Bake the torte until the filling puffs and is golden brown on top, about 25 minutes. Let the torte cool for 15 minutes. Cut the torte into 12 thin wedges and serve.