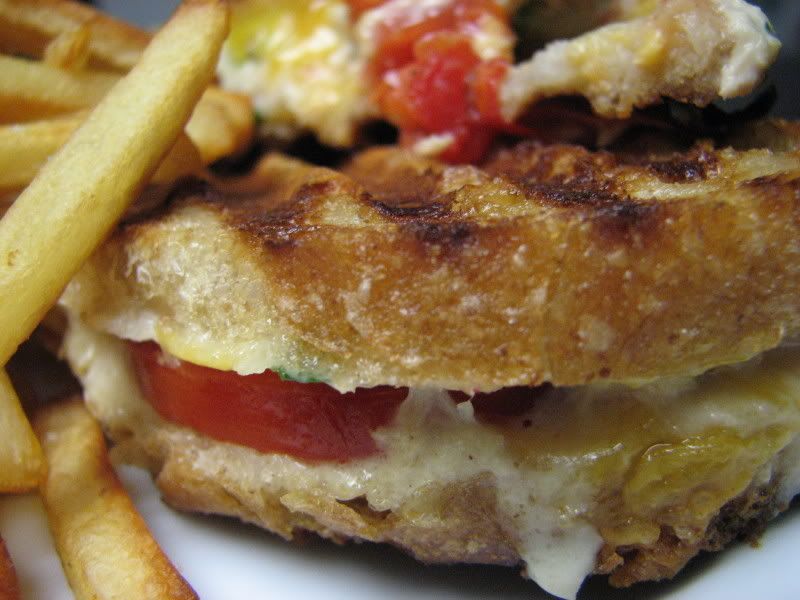 Sometimes, the simplest things are the best things. One of those kinds of times is when, even after a month of living in your new home, your living room still looks like a bomb went off and you have completely lost that lovin' feelin'. I'm 100% burnt out. I really hope I get my mojo back soon because there are 6 rooms that need painting and a whole living room and guest bedroom AND office to furnish, not to mention all of my plants are dying and I can't decide if that is because it is Autumn or if it's because they hate me.
So, I started thinking of the good old days back in California before I had 2 mortgages and had never once given a thought as to whether Benjamin Moore paint was really worth the extra bucks and whether I'm supposed to put the darker color above or below the chair rail. There was a burger place across the street from Glendale Community College whose name now escapes me but whose tuna melts I will never forget….I needed comfort, so I pulled out my Panini press (which changed my life, by the way.) and went to work…
Even my brand spankin' new world's most beautiful oven doesn't turn out a crispy pre-frozen French fry…I figure I must be doing something wrong, but what it is I have no clue. My next life changing appliance purchase is going to be a mini deep fryer for things like this and my for daddy's crab puffs and sweet & sour pork….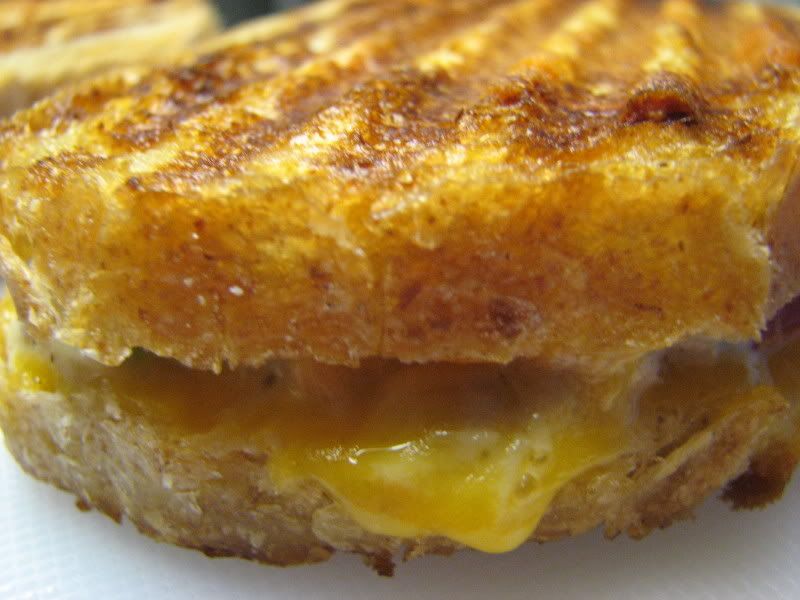 Tuna Melts
For the tuna salad:
2 cans solid white Albacore Tuna in water
½ cup chopped seedless cucumber
I stalk celery, chopped
Some flat leaf parsley, chopped
1 T dijon mustard
¼ C or more (to taste) low fat mayo
Salt, pepper
(I never make my tuna salad the same way twice. This is a standard recipe and I throw in whatever else I find in the fridge…capers are good, and sometimes I replace the cucumbers with chopped dill pickles…YUM!)
4 slices of fresh from the bakery, sourdough bread, slathered on one side with softened butter
Tomato slices
Thick slices of cheddar cheese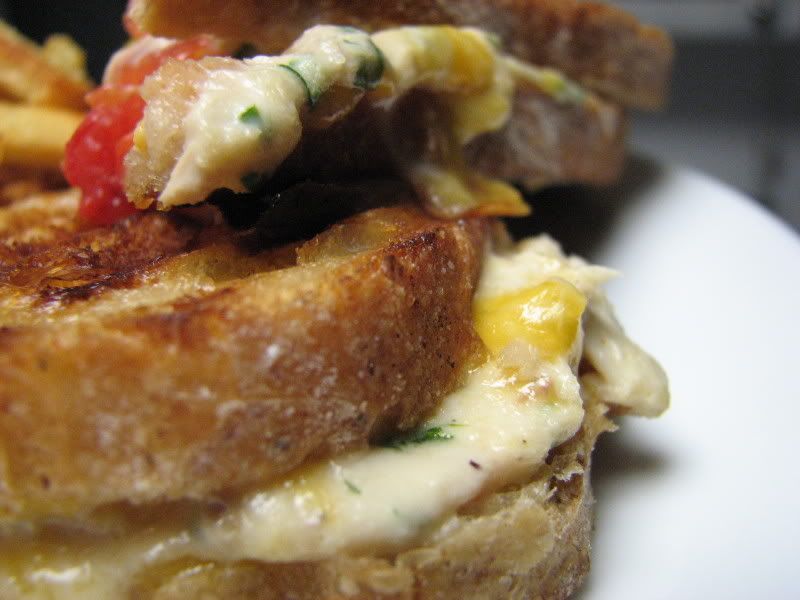 This sandwich is easy as pie….just put 2 slices of bread butter side down on a cutting board and build up…cheddar, tuna, tomato, cheddar and then the other slice of bread, butter side up on top. Toast them in your Panini press, or in a non-stick skillet over medium heat until the cheese is all drippy and melty and the bread is crunchy and golden brown.
Don't serve it with soggy fries like I did.