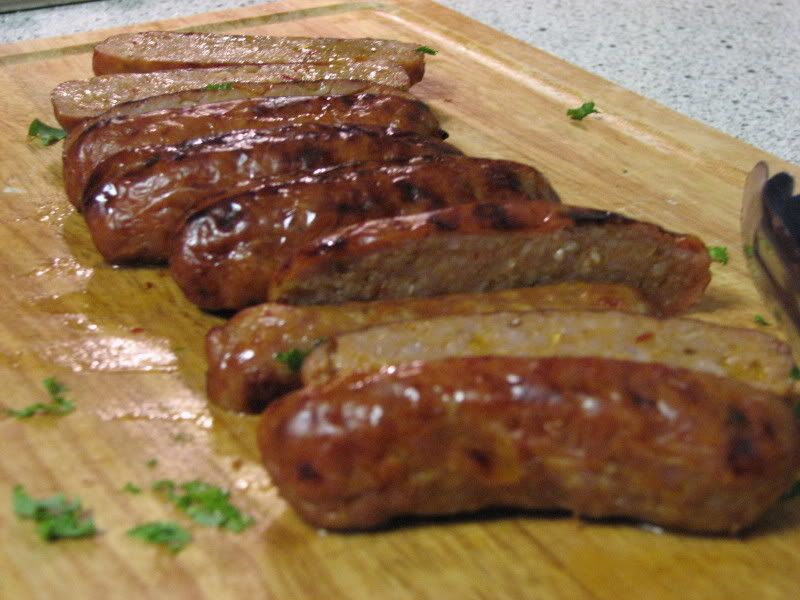 I've been on a real soup kick lately and my beloved dutch oven and I have been having a ball! I found this recipe for Zuppa Toscana months and months ago, printed it out while drooling on it and then stuffed it in a folder and quickly forgot about it. Now as far as I'm concerned, this soup is the only way I could ever justify going to Olive garden…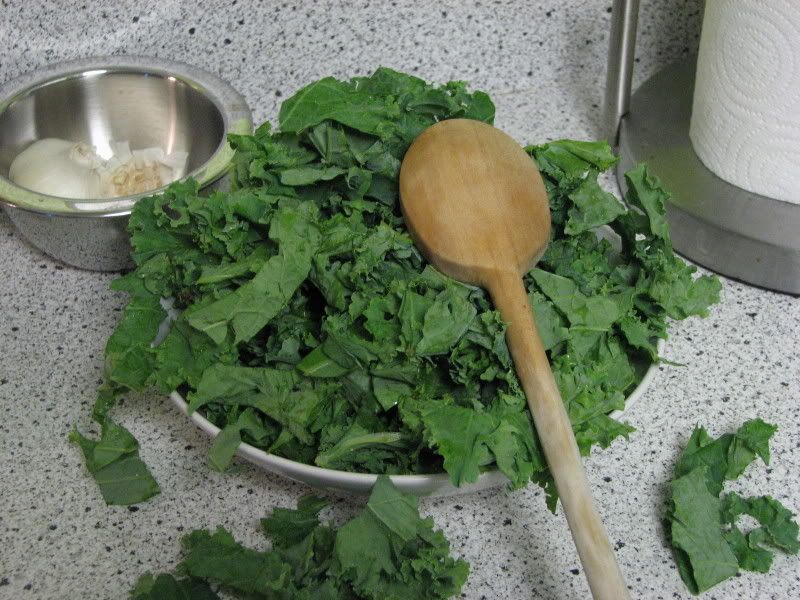 Fall is in the air here in beautiful Long Island (*snark*) and there's nothing more comforting that a hot bowl of homemade soup. I stumbled back upon this recipe last week and got so inspired that I planned a whole week's menu around soup, soup and more soup! Specifically, soup, chili and chowder. It has been one DELICIOUS week!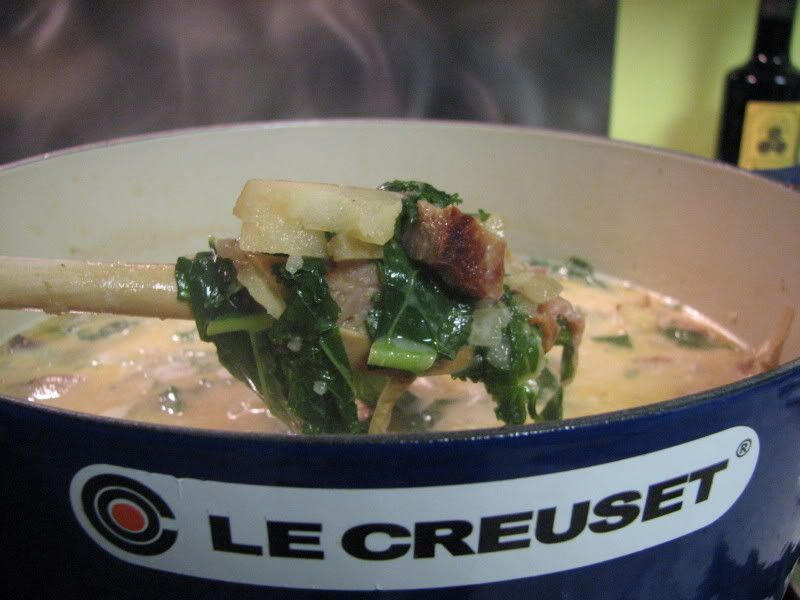 This came out amazing and there are only a few changes I will make next time. It's supposed to be a copycat recipe, but for some reason, they have the sausage in links and then sliced when the original has crumbled bits of sausage. I couldn't find small spicy links that weren't breakfast sausage, so I used 6 big Italian spicy sausages instead. I flirted with the idea of taking them out of their casing and browning them in the pot but wanted to follow the recipe exactly the first time. While it was still delightful, next time I will try it with the crumbled sausage. Not only will it speed up the cooking time (roasting the sausage in the oven seemed like a ridiculous waste of time), it will also add another layer of browned bits to the bottom of the pan, and I think we all agree, you can never have too many browned bits!
On with the show!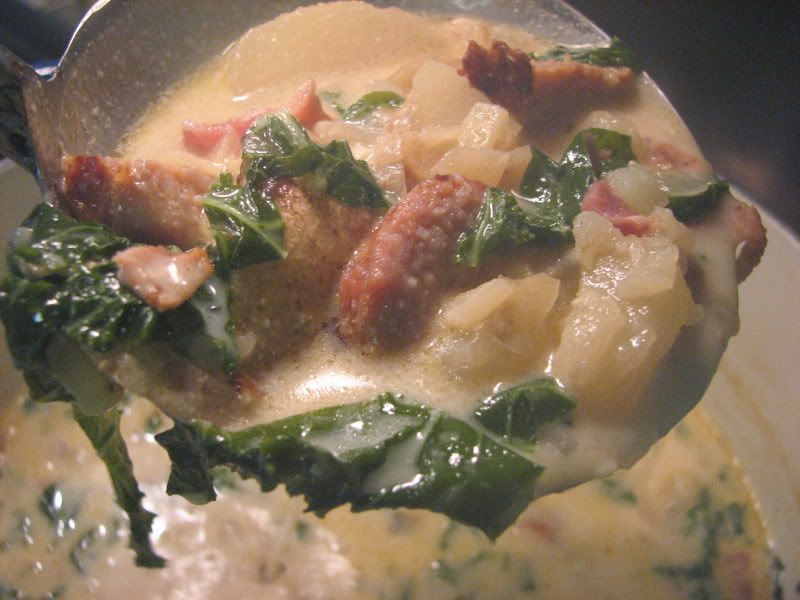 Olive Garden Zuppa Toscana
Recipe from CDKitchen.com
12 small spicy sausage links
2 medium potatoes, cut in half lengthwise, and then cut into 1/4" slices
3/4 cup onions, diced
6 slices bacon
1 1/2 teaspoon minced garlic
2 cups kale leaves, cut in half, then sliced
2 tablespoons chicken base
1 qt. water
1/3 cup heavy whipping cream
Preheat oven to 300 degrees. Place sausage links onto a sheet pan and bake for 25 minutes, or until done; cut in half length-wise, then cut at an angle into 1/2 inch slices.
Place onions and bacon in a large saucepan and cook over medium heat until onions are almost clear. Remove bacon and crumble. Add garlic to the onions and cook an additional 1-minute. Add chicken base, water, and potatoes, simmer 15 minutes. Add crumbled bacon, sausage, kale and cream. Simmer 4 minutes and serve.